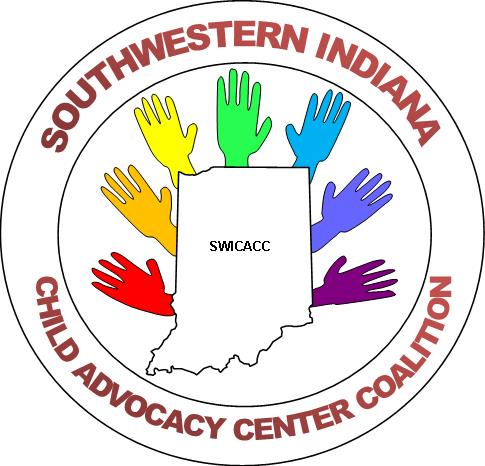 SWICACC's mission is to "Provide safe reporting locations for victims of crime and their families with community based multi-disciplinary teams that provide support, promote justice and help to prevent violence."  SWICACC provides forensic interviewing services to children reporting abuse in Region 17 which includes, Crawford, Daviess, Dubois, Martin, Orange, Perry and Spencer counties. This non-profit organization was started in 2009 when it was recognized that southwestern Indiana did not have adequate services for child abuse victims and their caregivers in these seven (7) counties. Through grants, fund raising, and the multidisciplinary teams, SWICACC has provided services to over 731 children.  The services have expanded from 91 forensic interviews in 2010 to 210 in 2014.
The Spencer County Prosecuting Attorney's Office actively supports and participates in the activities of SWICACC.  Prosecuting Attorney, Dan Wilkinson, is a member of the SWICACC board of directors.  Thanks to SWICACC, Spencer County has been able to obtain new upgraded recording equipment for preserving forensic interviews and has been able to establish a safe interview site for conducting child forensic interviews.
Contact SWICACC
The executive director of SWICACC is Tammy Lampert.  Contact information for SWICACC:
P.O. Box 252
Jasper, Indiana 47547
(812) 639-0111
swicacc@gmail.com
Learn More or Donate to SWICACC
SWICACC is a non-profit 501(c)(3) tax-exempt organization and does accept donations.  Donations are tax deductible as permitted by law.  Visit the official SWICACC website at http://swicacc.com for more information.